The product selection is currently being narrowed down. To turn off the narrow down
Narrow down by:
Colour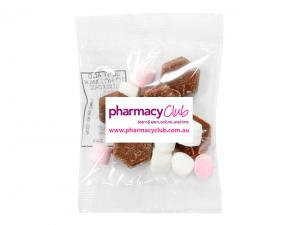 Min Order: 100
Price From: NZ$2.48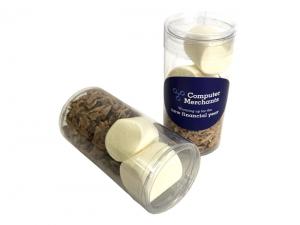 Min Order: 100
Price From: NZ$3.46
Promotional Hot Chocolate
Warm Hearts and Branding with Branded Hot Chocolate

Indulge in the delightful world of custom branded hot chocolate and warm the hearts of your audience. At SENSE2, we offer a delectable range of hot chocolate options that go beyond the ordinary. Here's how our branded hot chocolate can sweeten your brand's image:

A Sip of Your Brand: Personalize hot chocolate packaging with your logo and message. Every sip becomes an opportunity for your audience to savor your brand.

Cozy Moments: Branded hot chocolate creates cozy moments, whether enjoyed at home, in the office, or at events. It's a warm reminder of your brand's thoughtfulness.

Winter Warmth: In chilly weather, hot chocolate warms the soul. By offering branded hot chocolate, you become a source of comfort during the colder seasons.

Versatile Branding: Perfect for corporate gifts, events, or as part of a branded gift basket, hot chocolate appeals to a wide audience.

Sweet Rewards: Reward employees, clients, and customers with the sweet indulgence of branded hot chocolate. It's a gesture that leaves a lasting impression.

Holiday Magic: During festive seasons, branded hot chocolate adds a touch of magic to your promotions. It's a thoughtful gift that aligns with the spirit of giving.

Target Market: Branded hot chocolate is a versatile choice for businesses in various industries, especially those looking to create warm, memorable connections with their audience.