The product selection is currently being narrowed down. To turn off the narrow down
Narrow down by:
Colour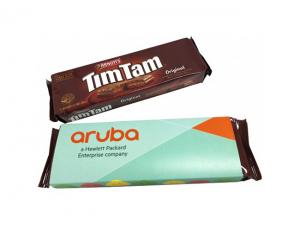 Min Order: 100
Price From: NZ$12.20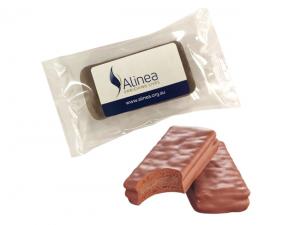 Min Order: 100
Price From: NZ$1.59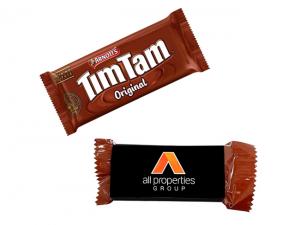 Min Order: 100
Price From: NZ$1.72
Promotional Promotional Tim Tams
**Promotional Tim Tams: Sweeten Your Brand's Appeal with Iconic Australian Treats**

Promotional Tim Tams offer a delectable way to leave a sweet impression on your customers. As an iconic Australian treat, Tim Tams are loved by people worldwide. Utilize these beloved biscuits to enhance your brand's appeal and create memorable marketing campaigns. Here's how Tim Tams can add a delightful touch to your brand:

Australian Delight Tim Tams are an Australian favorite, making them an excellent choice to showcase your brand's connection to the Land Down Under.

Customized Temptation Personalize Tim Tams with your logo or message, turning them into irresistible promotional treats that reflect your brand identity.

Versatile Promotion Tim Tams can be used in various promotional activities, from corporate gifting to event giveaways, adding a delightful surprise to every interaction.

International Charm These biscuits have international appeal, making them suitable for diverse target audiences and global marketing campaigns.

Flavorful Engagement Use Tim Tams to engage your customers' taste buds, leaving a memorable and mouthwatering impression of your brand.

Sweet Brand Recall The sweetness of Tim Tams ensures that your brand is associated with moments of enjoyment and indulgence.

Sense of Tradition Choose Tim Tams to tap into the nostalgia and tradition associated with this beloved Australian treat.

**Target Market:** Promotional Tim Tams are perfect for businesses looking to add a delightful and delicious touch to their branding, appealing to a wide range of audiences.

**Meta Tags:** Promotional Tim Tams | Australian Treats | Sweet Branding | Irresistible Promotions | Sense2 Promotional Products

Sweeten your brand's appeal with promotional Tim Tams from Sense2. These iconic Australian treats offer versatile promotion and international charm. Explore our range at sense2.com.au and discover how Tim Tams can add a delightful and mouthwatering touch to your brand's marketing efforts.

Custom Tim Tams: Elevate Your Brand with Irresistible Treats!

Custom Tim Tams offer a delicious and unforgettable way to leave a lasting impression on your audience. Here's why incorporating these personalized treats into your marketing efforts can be a delightful and effective strategy:

Iconic Delight Tim Tams are a beloved Australian classic that resonate with locals and international recipients alike, making them an iconic choice for giveaways.

Personalized Packaging Add your brand logo and design to the packaging of custom Tim Tams, creating a memorable and visually appealing presentation that showcases your identity.

Memorable Connections Sharing the indulgence of Tim Tams creates memorable moments and connections, allowing your brand to be associated with joy and comfort.

Event Delights Distribute personalized Tim Tams at events, trade shows, and promotions, instantly sparking delight and appreciation among attendees.