The product selection is currently being narrowed down. To turn off the narrow down
Narrow down by:
Colour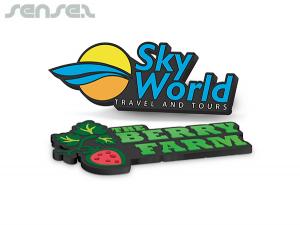 Min Order: 250
Price From: NZ$5.23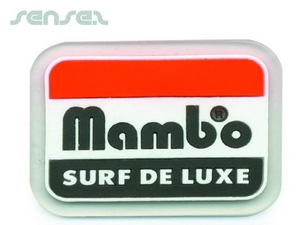 Min Order: 500
Price From: NZ$1.05
Promotional Rubber Magnets
**Custom Rubber Magnets: Shape Your Brand's Visibility**

Custom rubber magnets are more than just fridge decorations; they're a creative way to shape your brand's visibility. At Sense2, we understand the magnetic appeal of these versatile promotional tools. Here's why custom rubber magnets can give your brand an edge:

Endless Creativity Shape your brand's message, logo, or design into eye-catching custom rubber magnets. The possibilities are endless, making these magnets ideal for expressing your brand's unique identity.

Practical Brand Reminders Custom rubber magnets serve as practical brand reminders for your customers. They find a home on refrigerators, filing cabinets, and other metal surfaces, ensuring your brand is seen daily.

Versatile Marketing Whether you're promoting an event, sharing contact information, or simply spreading brand love, custom rubber magnets offer a versatile and budget-friendly marketing solution.

Memorable Giveaways At events and trade shows, these magnets make memorable giveaways. Customers appreciate practical items that add value to their daily lives, strengthening their bond with your brand.

Long-Lasting Impact Made from durable materials, custom rubber magnets have a long lifespan. Your brand continues to be a part of your customers' lives for years to come.

Eco-Conscious Options Opt for eco-conscious materials to align your brand with sustainability values. Eco-friendly magnets resonate with environmentally conscious customers.

**Target Market:** Custom rubber magnets can be a hit with various target markets, including businesses, educational institutions, nonprofits, and more. They're versatile enough to adapt to any promotional strategy.

Shape your brand's visibility with custom rubber magnets from Sense2. Explore endless creativity, practical reminders, and versatile marketing possibilities. Discover our collection at sense2.com.au and give your brand an edge in visibility.