The product selection is currently being narrowed down. To turn off the narrow down
Narrow down by:
Colour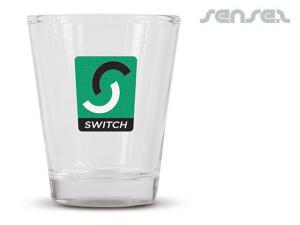 Min Order: 100
Price From: NZ$2.30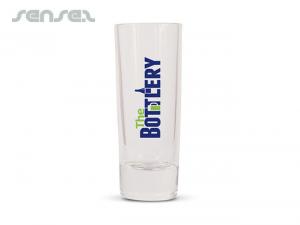 Min Order: 100
Price From: NZ$2.47
Promotional Shot Glasses
Custom Shot Glasses: Toast to Your Brand with SENSE2

Raise a glass to personalized branding with SENSE2's custom shot glasses. Our collection of custom shot glasses in Australia, from engraved masterpieces to printed mementos, ensures that your brand stands out with every celebration. Whether it's for promotional events or as part of a corporate gift set, our shot glasses are the perfect vessel for your logo.

Uniquely Yours: Custom Shot Glass Excellence Our custom shot glass range is crafted to offer a personal touch to your marketing mix. With options for custom engraved shot glasses, your brand can leave a lasting impression that's both sophisticated and tangible.

Printed with Precision: Custom Printed Shot Glasses SENSE2's custom printed shot glasses are a vibrant way to display your logo. Perfect for events, these shot glasses can turn any gathering into a promotional opportunity, ensuring your brand is seen and remembered.

The Promotional Powerhouse: Printed Shot Glasses With our printed shot glasses, your promotional message travels far beyond the event. These are not just shot glasses; they're portable adverts, showcasing your logo and message in a fun, engaging way.

A Logo That Lasts: Logo Shot Glasses Our logo shot glasses are designed to showcase your brand with every sip. Choose from a variety of styles and printing options to create custom logo shot glasses that resonate with your brand's aesthetic.

Brand Visibility in Every Shot: Custom Logo Shot Glasses Elevate your corporate branding with SENSE2's custom shot glasses with logo. They're not just a keepsake; they're a powerful tool for brand visibility, ensuring your logo is front and center.

Target Market: SENSE2's custom shot glasses are perfect for businesses looking to make an impact with their marketing. Ideal for corporate events, hospitality, and giveaways, these shot glasses are sure to keep your brand in hand and mind.

Cheers to brand success with SENSE2's custom shot glasses. From engraved elegance to vibrant prints, our shot glasses in Australia make your logo the life of the party. Discover our promotional glassware at [sense2.com.au](https://sense2.com.au).