The product selection is currently being narrowed down. To turn off the narrow down
Narrow down by:
Colour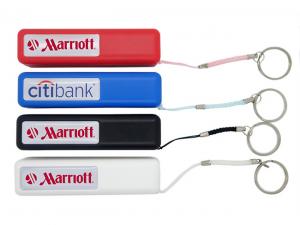 Min Order: 50
Price From: NZ$18.49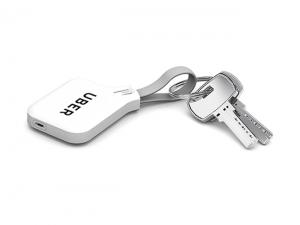 Min Order: 50
Price From: NZ$23.67
Min Order: 100
Price From: NZ$8.78
Promotional Keyrings With Power Banks
**Keyrings With Power Banks: Charging Convenience On The Go**

Keyrings with power banks are not just accessories; they are the perfect blend of style and functionality, offering your brand a unique way to stay connected. At Sense2, we understand their potential in making your brand a part of your customers' daily lives. Here's why keyrings with power banks are a smart choice:

**Portable Charging** Keyrings with power banks are the ultimate solution for anyone who needs a quick charge on the go. They ensure that your customers never run out of battery, keeping them connected to your brand and their devices.

**Everyday Accessory** Being attached to keys, these power banks are something your customers carry with them everywhere. Your brand becomes a constant companion in their daily lives, creating a lasting impression.

**Customized Branding** Personalize keyrings with power banks with your logo, message, or design. This customization strengthens brand recognition, ensuring your customers remember you every time they charge up.

**Versatile Marketing** These versatile accessories are perfect for a wide range of industries, including tech companies, travel agencies, and anyone looking to provide value and convenience to their customers.

**Emergency Power** Keyrings with power banks offer peace of mind during emergencies when a device's battery is low. Your brand becomes associated with reliability and being there when it matters most.

**Cost-Effective Promotion** Compared to traditional advertising methods, keyrings with power banks offer long-lasting exposure for your brand. They are practical items that customers keep and use regularly.

**Target Market:** Keyrings with power banks are ideal for marketing managers targeting tech-savvy audiences, frequent travelers, and individuals who rely on their devices for work or leisure.

Stay connected with keyrings that double as power banks from Sense2. Discover portable charging convenience, everyday accessibility, and versatile marketing opportunities. Explore our collection at sense2.com.au and make your brand a part of your customers' daily lives.