The product selection is currently being narrowed down. To turn off the narrow down
Narrow down by:
Colour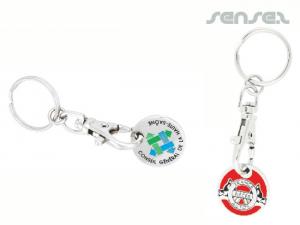 Min Order: 500
Price From: NZ$1.50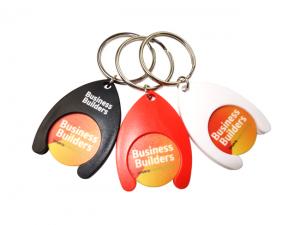 Min Order: 50
Price From: NZ$2.19
Promotional Trolley Coins
Trolley Coins: Unlock Branding Opportunities with Every Cart!

Trolley coins are practical and memorable promotional items that can help your brand make its mark wherever shopping carts go. Here's why custom trolley coins should be part of your marketing strategy:

Convenient Shopping Custom Trolley coins provide a hassle-free solution for shopping cart access. Customers will appreciate the convenience and associate it with your brand.

Daily Brand Exposure Every time a customer uses your trolley coin, they're engaging with your brand in a practical way. This repeated exposure boosts brand recognition.

Customizable Designs Personalize trolley coins with your logo, message, or artwork. Choose from various shapes, colors, and materials to match your brand's style.

Retail Partnerships Collaborate with local supermarkets or retail chains to distribute custom trolley coins. Your brand gains visibility in high-traffic areas.

Promotional Giveaways Trolley coins make fantastic giveaways at events, trade shows, and promotional campaigns. Their utility ensures they'll be used frequently.

Eco-Friendly Impact Promote sustainability by offering reusable trolley coins. They reduce the need for single-use plastic coins and align with eco-conscious values.

Budget-Friendly Branding Trolley coins offer cost-effective brand exposure. They're affordable to produce and have a high perceived value among recipients.