The product selection is currently being narrowed down. To turn off the narrow down
Narrow down by:
Colour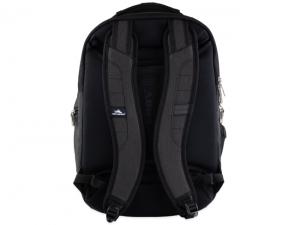 Min Order: 50
Price From: NZ$99.09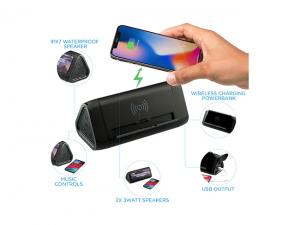 Min Order: 10
Price From: NZ$87.33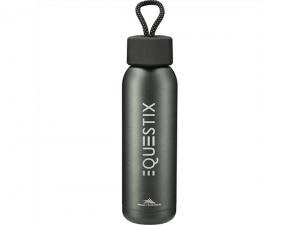 Min Order: 50
Price From: NZ$29.03
Promotional High Sierra Backpack
Adventure Awaits: High Sierra Backpacks and Luggage by Sense2

Gear up for your next adventure with Sense2's selection of High Sierra backpacks and luggage, designed for durability, functionality, and comfort. High Sierra, known for its rugged and versatile outdoor gear, is the perfect companion for travelers, hikers, and students in the ever-changing Australian landscape.

High Sierra backpacks are a testament to the brand's commitment to quality and innovative design. These backpacks are not just storage solutions; they are engineered for the demands of outdoor adventures and daily commutes. From compact daypacks to spacious, multi-compartment designs, each backpack is crafted to cater to a variety of needs and preferences.

For those who prefer a versatile travel solution, the High Sierra wheeled backpack offers the best of both worlds. Effortlessly transformable from a backpack to a wheeled luggage piece, it's ideal for navigating airport terminals, city streets, and rugged terrains.

In addition to backpacks, High Sierra's luggage collection, including durable duffel bags, is designed for the avid traveler. Whether it's a weekend getaway or an extended expedition, High Sierra luggage provides reliable and spacious options to transport your essentials securely.

High Sierra's range also includes specialized bags like the High Sierra duffel bag, which combines the portability of a backpack with the capacity of a duffel. It's perfect for outdoor excursions, gym sessions, or as an all-purpose travel bag.

Choose High Sierra products from Sense2 for your next journey. Whether you're scaling a mountain, traveling abroad, or simply navigating the urban jungle, High Sierra's backpacks and luggage are equipped to accompany you on every adventure, big or small.

Explore the great outdoors or travel the world with Sense2's custom branded High Sierra backpacks and luggage. Designed for durability and versatility, High Sierra's range is perfect for adventurers and travelers alike.

High Sierra Backpack: Elevate Your Brand with Adventure-Ready Gear.

High Sierra backpacks offers more than just outdoor equipment; it provides an opportunity to elevate your brand with adventure-ready gear. At Sense2, we recognize the potential of this premium brand in making a lasting impact. Here's why High Sierra custom backpacks are a smart choice:

Outdoor Enthusiast Appeal High Sierra is synonymous with adventure, making it an excellent choice for brands targeting outdoor enthusiasts. Customized with your logo, it becomes a part of their exciting journeys.

Diverse Product Range From backpacks to duffel bags, High Sierra offers a diverse range of products, ensuring you find the perfect item to align with your brand and resonate with your audience.

Durability & Quality High Sierra is renowned for its durable and high-quality products. Associating your brand with this reliability builds trust among your customers.

Maximum Brand Exposure Investing in High Sierra merchandise ensures your brand gets maximum exposure, whether it's on hiking trails, at campsites, or during everyday adventures.

Corporate Gifting Consider High Sierra merchandise for corporate gifting. It makes an excellent choice for employee appreciation, client gifts, and promotional campaigns, showcasing your brand's commitment to quality.

**Target Market:** High Sierra merchandise appeals to marketing managers targeting outdoor enthusiasts, adventure seekers, sports teams, and corporate clients. It resonates with travel companies, fitness brands, educational institutions, and more.

Elevate your brand with adventure-ready High Sierra merchandise from Sense2. Explore a diverse range of premium outdoor gear, customized with your logo for maximum brand exposure. Discover more at sense2.com.au.