The product selection is currently being narrowed down. To turn off the narrow down
Narrow down by:
Colour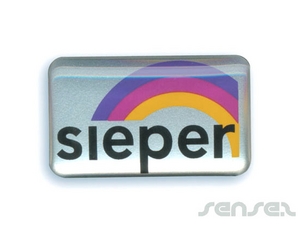 Min Order: 250
Price From: NZ$1.16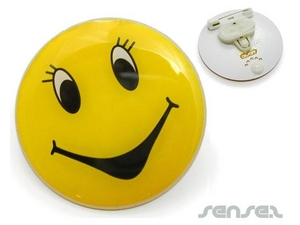 Min Order: 1000
Price From: NZ$1.92
Promotional Epoxy Magnets
**Promotional Epoxy Magnets: Stick Your Brand Where It Counts**

Promotional epoxy magnets are more than just fridge decor; they're your brand's silent ambassadors, delivering your message every day. At Sense2, we know the power of these small but impactful promotional tools. Here's why promotional epoxy magnets are a smart choice:

Eye-Catching Designs Our epoxy magnets are available in various eye-catching designs and shapes, allowing you to create custom magnets that perfectly represent your brand's identity. From logos to product images, your options are limitless.

Everyday Visibility Fridge magnets have a prime spot in homes and offices. They offer your brand daily visibility, reminding customers of your products or services whenever they reach for a snack or jot down a note.

Cost-Effective Promotion Promotional epoxy magnets are a budget-friendly way to keep your brand in front of your target audience. With low production costs and a high return on investment, they are ideal for businesses of all sizes.

Customization Options Personalize these magnets with your logo, contact information, or a catchy slogan to create effective marketing tools that resonate with your audience.

Eco-Friendly Choices Choose eco-friendly materials to showcase your brand's commitment to sustainability, appealing to environmentally conscious customers.

**Target Market:** Promotional epoxy magnets are versatile marketing tools suitable for a wide range of businesses. They are particularly effective for businesses that want to maintain a constant presence in the homes of their customers, such as restaurants, delivery services, local businesses, and more. Stick your brand where it counts with promotional epoxy magnets from Sense2. Discover eye-catching designs, cost-effective promotion, and eco-friendly options. Explore our collection at sense2.com.au and make your brand a daily part of your customers' lives.

Where can I buy custom branded Epoxy Glass Magnets? Where can I get printed Epoxy Glass Magnets from? Where is the best place to buy printed Epoxy Glass Magnets? What are the best promotional Epoxy Glass Magnets? Where can I get cheap Epoxy Glass Magnets from? No need to look any further - We can help you with all your needs.