The product selection is currently being narrowed down. To turn off the narrow down
Narrow down by:
Colour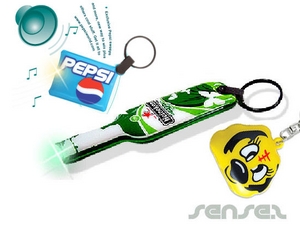 Min Order: 500
Price From: NZ$2.55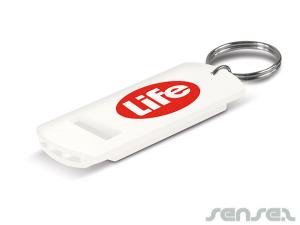 Min Order: 250
Price From: NZ$1.38
Promotional Sound Keychains
Custom branded Sound Keychains: Hear Your Brand's Message Everywhere You Go!

Sound keychains are innovative promotional items that combine functionality and entertainment. Here's why custom sound keychains are a unique choice for boosting your brand:

Create a Buzz: Novelty Keyrings are Gifts That Captivate and Charm, Just Like Your Brand Custom sound keychains play your brand's message, jingle, or sound effect, creating a memorable auditory experience that resonates with recipients.

Engaging Interaction Sound keychains encourage recipients to press the button, actively engaging with your brand and leaving a lasting impression.

Use Novelty Keyrings for Versatile Messaging Deliver various messages, from promotional offers to brand stories, in a creative and captivating way through the sound keychain's audio feature.

Unique Promotional Tool Sound keychains stand out from traditional promotional items, making them effective conversation starters and attention-grabbing giveaways.

Enhanced Brand Recall The auditory element adds another layer to brand recall, ensuring that recipients remember your brand through sound.

Event Memorability Use sound keychains at events, trade shows, and product launches to create a memorable experience for attendees.

Sound Keychains are Novelty Keyrings While offering entertainment, sound keychains remain functional as everyday key holders or bag accessories.

Customizable Sounds Choose from a selection of pre-recorded sounds or create a custom sound that embodies your brand's identity.

Sensory Branding Appeal to the senses by incorporating sound, enhancing the overall sensory experience of interacting with your brand.

Buying from Sense2 means Supplying Success: We are Australia's Premier Merchandise Suppliers

Buy customized Sound Keyrings or Novelty keyrings now online for fast delivery Australia wide including to Melbourne, Sydney, Perth, Adelaide, Canberra, Brisbane, Perth and beyond.