The product selection is currently being narrowed down. To turn off the narrow down
Narrow down by:
Colour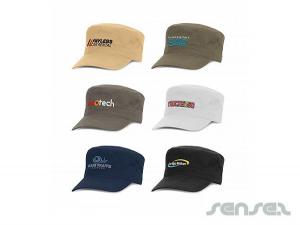 Min Order: 10
Price From: NZ$4.42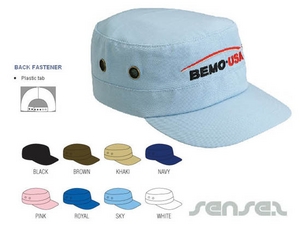 Min Order: 50
Price From: NZ$4.14
Promotional Military Caps
Promotional military caps make trendy corporate gifts and are ideal for fashion forward promotions. Our innovative range of military caps or legionaries caps come in a innovative range of colours such as pink, white, blue, sky blue, beige, brown, black, red green camouflage or navy. We embroider the military caps with your custom company logo or print them for you. Custom brand them by either embroidery or printing your logo onto the cap. Military caps are the coolest promotional caps on the market and are always loved.